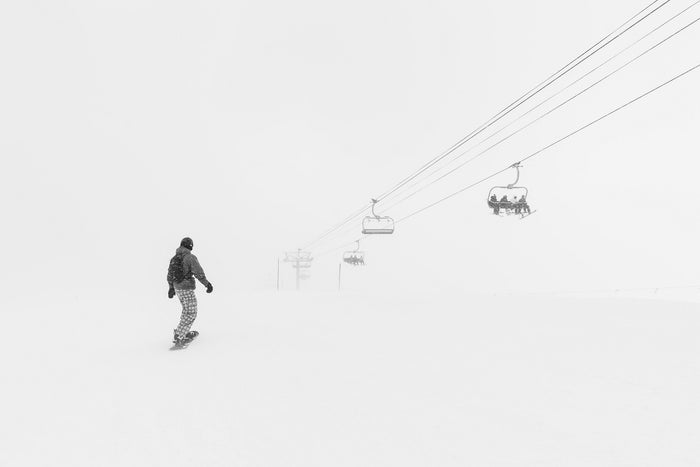 For most of us in Canada, the weather is either already quite frightful or it's getting there. It's the shorter days and chilly drafts that making curling up and warming our bones by the fire such a pleasure. Better yet if we are blessed to be with ones we love, and perhaps have a hot tea, hot chocolate or even a good whisky to sip on. (As an aside, there are some wonderful homegrown whiskies from our neighbours on Vancouver Island, including Ancient Grains and Shelter Point.) 
It would be easy to put our mantra of being healthier and more active aside, even if for just a few dark, wintery weeks! But alas, no such encouragement from us, because as our physio friends tell us, motion is lotion for our joints. So what can we do this winter? Here are a few of our favourite ways to stay active when it's cold outside.
Exercise from home
Join SierraSil Ambassador and one of Canada's top fitness experts for online group fitness classes! There are many advantages to working out with Tommy online; one is that Tommy can see you and correct your form for safety, and to maximize the benefits. Two, it's a lot more engaging being in a live class than watching a class. Three, you're less likely to slack off when Tommy can see you! Tommy is fun, engaging, and his classes really are a "judgment-free zone". So get ready to work and get the results you want while improving your mindset! Tommy's next round of SHRED® bootcamp begins in January!
Jog a few times a week (as long as it's not icy)
Gortex running shoes are available, as are cold-weather running pants, tights, and jackets. Don't forget a toque and gloves suitable for exercise and get out there! If you can find a park with good trails, you'll even be able to enjoy nature while staying fit. 
Stay on the golf course
Did you know they play golf year-round in Scotland? If your local course stays open, embrace the elements, keep your feet and your fingers warm and swing away! If your golf game isn't great, just enjoy how much more exercise you're getting than your playing partner who hits it down the middle every time!
Take up curling
Here's a learn to curl video with Cheryl Bernard, a SierraSilⓇ customer and President of the Canadian Sports Hall of Fame at Calgary Olympic Park, to offer a few beginner's curling tips!
Commit to a daily walk of at least 20 minutes
No moseying along, make it as brisk as the winter air!
Use the stairs, not the escalator
If you're in a mall and going up or down a floor, take the stairs instead of the escalator. Most people will be on the escalator so social distancing will be easier on those stairs and you'll look pretty good (not that we should worry about that)! 
Stay active in your home office
Set an hourly alarm to do a sit-up, squat or a push-up (or two or three, or a combo of all three). It will help with your concentration as you work, too! 
Do an online yoga class
The upside, no one will notice just how inflexible you are! These classes usually come with various levels of difficulty, ranging from beginner to advanced. I periodically do an online yoga class with my wife, which can be a nice way to end the day.
Consider cross-country (nordic) skiing
There's the traditional style, and then there's skate skiing, the style you see in Biathlons. Both are good workouts. If you are new to cross country skiing, rentals aren't too expensive and starting with the traditional style may be best. But if you're a good skater, consider skate skiing. Either way, many nordic centres offer a deal for a lesson and rentals, and it's a great way to enjoy the outdoors on a sunny winter day. One additional tip - layer your clothing, as it's a good workout but you can cool off quickly when you stop.
Be a good neighbour
When it snows, in addition to your own sidewalk/driveway, consider shovelling the nearby sidewalk of someone who may have more difficulty doing so.
Note - with all of these activities, only do them as you are safely able to. Warm-up and don't overextend yourself. Be mindful of your footing when running, or your back when shovelling. So there you have it - a number of ideas to consider before you cozy up to that fire and think of Robert W. Service's great Canadian poem, The Cremation of Sam McGee, as you warm those cold bones. And remember, it's just a few weeks until the days start getting longer!